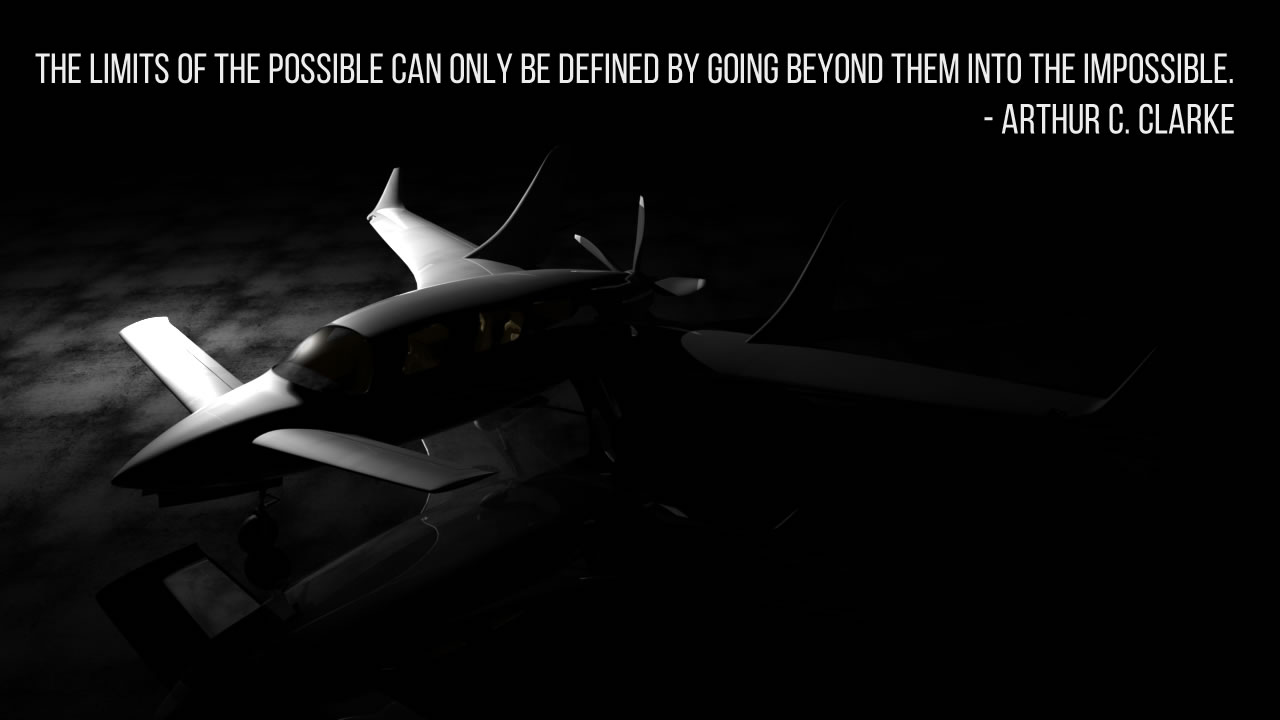 Freedom Of Flight.
Thanks to the revolutionary EViation Drive, the DaVinci's drivetrain has so few moving parts, you can count them on one hand. With the most efficient power system in the air today, that means fewer stops for costly fuel and less time maintaining your aircraft. More people can admire the beautiful airframe as it arrives or departs from an airfield almost silently with its electric motor, the range-extender only needed to charge the onboard Energy Storage System. With whisper-quiet luxury and high performance capabilities, up to four adults can enjoy the best air travel has to offer for a surprisingly low price and with no hassle or lines.

Anyone can own the head-turning DaVinci. We can help finance and train almost anyone. The important thing is letting more people experience the freedom of flying thanks to the revolutionary DaVinci.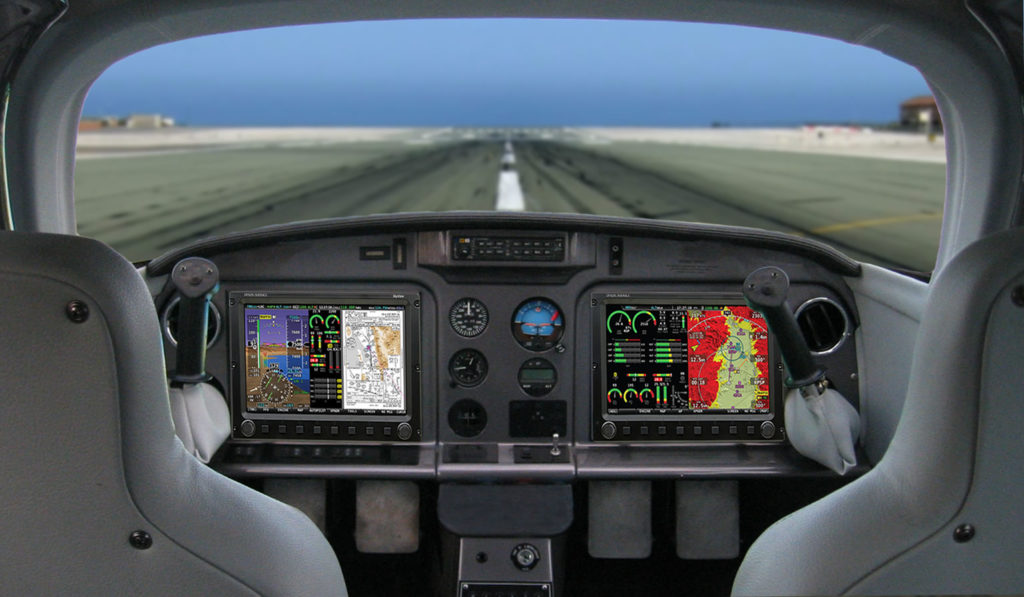 Simplicity. Safety. Speed.
While the rest of the aviation industry is stuck in the20th century, Volta Volaré is drawing from the future. With simple controls and advanced user interfaces designed to make flying easier, the DaVinci is the more accessible to pilots than any other powered aircraft. Power is always on tap when needed thanks to the cutting-edge high-power electric motor by CORE Innovations. The high-efficiency rotary engine makes sure you're always topped-up so you never have to worry about running out of battery power.

The airframe isn't designed just to be beautiful. The pusher-canard design is among the most stable airframes ever designed. The sleek lines ensure that the DaVinci is as fast and efficient as it is safe. With the propeller behind the cabin, more thrust is available and cleaner air glides over the wings, giving you a smoother and more comfortable flight.
Specifications: Volta Volaré DaVinci
Fast, light, safe. The Volta Volaré DaVinci pushes boundaries and makes no compromises in design. A true work of art inside and out.
Length
Height
Wheel Base
Track Width
Construction – hand built
Wingspan
Canard Span
Lifting Surface
Empty Weight
Gross Weight
Wing loading, landing config.
Useful load
ESS and takeoff / climb boost
Engine size
20′
7′ 9"
110"
80"
Carbon comp.
31′
188"
224.83 sq. ft.
2600 lbs.
3800 lbs.
12.9 lbs./sq. ft.
1200 lbs.
330 Kw +
220 Kw (300 hp)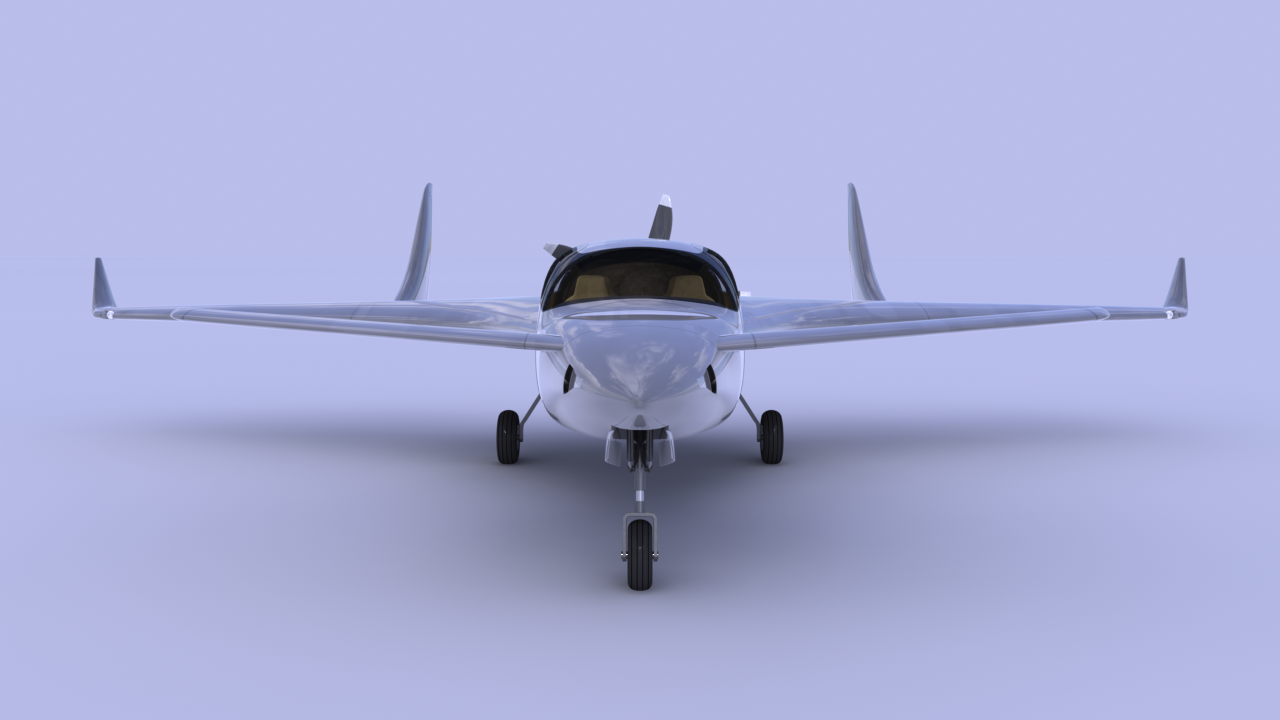 Range extension generator
Design Load Factors
Cabin W/L/H
Seating
Take Off Distance
Rate of Climb
Landing Distance
Cruise
Max. Speed, sea level
Ceiling
Range at 55% with generator
Minimum Speed
Landing Speed
180 HP 23 gal fuel
+9 G's/-7 G's
47.5″ x 94″ x 43.5″
2 + 2
1400 ft.
1800 ft./min.
1500 ft.
160 kts@12,500
310 kts
24,000 ft.
1000 NM
65 kts
75 kts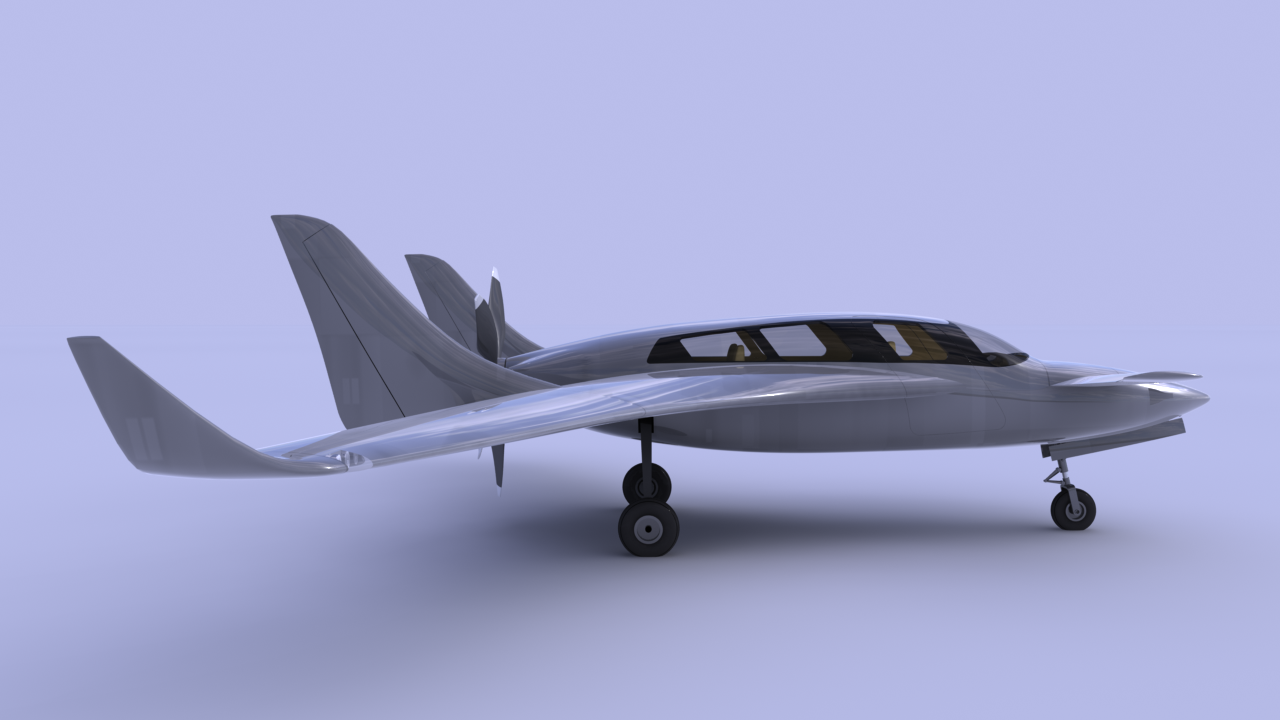 Copyright 2017 By Volta Volaré, Inc. All rights reserved.
Part of the Volta family of companies.
Privacy Policy